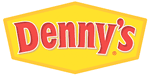 Denny's Corporation announced that it has selected Publicis Groupe's Conill as its Hispanic advertising agency of record. The California-based agency will handle strategy, creative development, social media and digital communications targeting Hispanic audiences at both the local and national level. The assignment was the result of a competitive review.
"Today's families are busy, connected and diverse," said John Dillon, Denny's Chief Marketing Officer. "As America's Diner we strive to engage with our multicultural audience in ways beyond traditional advertising, making an emotional connection and resonating with them both in and outside our restaurants. As America's Diner, it was important for us to look for a partner with strong strategic business acumen, intimate audience insight and a keen understanding of the dynamics of franchisee businesses. Conill's credentials in these areas stood apart."
Conill will work very closely with Denny's longtime agency partners Erwin Penland and Blue 449 to ensure a holistic brand message across all guest segments.
"Collaboration is an integral part of our DNA," said Conill President Carlos Martinez. "The pace of change in the U.S. marketplace leaves little time for monolithic thinking. You have to be quick to learn, quick to deliver and even quicker to adapt to the always-on demands of today's brands. We're eager to hit the ground running with the brand team, franchisees and our agency partners to bring America's Diner into the heart of the conversations happening right now among a diverse group of guests."