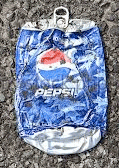 By Miguel Arias – Adman
The outcry is a bit too much.
In all fairness, why is the premise of Pepsi's Kendall Jenner spot stupider than the vast majority of content coming out of Hollywood, the music industry or Madison Avenue?
If the socialsphere and the thought police applied the same level of self-righteous scrutiny to every figment of pop culture out there, no movie, music video, TV show or TV spot would ever see the light of day.
At the very least, Pepsi tried to do something different.
They failed royally, no question about it.
The spot is the obvious outcome of well-intentioned yet wildly misguided marketing groupthink.
The proverbial road to hell.
Casting Kendall Jenner to add "star power" to the thing was probably one of the stupidest decisions ever made in a conference room
The director should consider a career change.
Ditto the DP and the editor.
Not to mention the stylist.
However, I'd dare say that the spot would've been a crowdpleaser with the same exact script, a director who knew WTF he or she was doing and, say, Chrissy Teigen instead of Kendall.
The good news?
The fact that this small masterpiece of feel-good rubbish came out of an in-house agency recently created by the beverage manufacturer -the pompously named Creators League Studio- is a big victory for Madison Avenue.
Heads will roll at Pepsi's C-suite.
It's going to be bloody.
However, after the dust settles, I wouldn't be surprised if the brand comes out on top and sales actually take off.
Hey, we live in a crazy age.
All publicity is good publicity.
It don't matter what they say about you as long as they spell your name right.
The POTUS and the Kardashian klan are living proof of this warped reality.
In the age of indifference and constant white noise, this kind of earned media is gold.
Even if it is negative.
A ruthless, cold-blooded, cigar-chomping Hollywood producer would LOVE this kind of attention.
Let me remind you, folks, that not too long ago, the highest-paid actor in Hollywood, Robert Downey Jr, he of IronMan and Sherlock Holmes fame, was found naked and high on hard drugs.
Possibly covered in vomit.
In the bed of the infant child of his LA's next-door neighbor*.
Yeah.
Pepsi ain't Hollywood though.
Regular corporate types simply can't stomach this type of heat.
For conventional desk-jockeys with MBAs from an Ivy League institution, this SNAFU is a total nerve-racking minefield,
In every sense.
Corporate ranks are terrified of these high profile episodes.
The career of the dude or dudette behind this campaign is over.
Let's not forget, however, that PepsiCo is one of the few global corporations whose Chairperson & CEO is, to use politically correct parlance, a woman of color: Indra Nooyi.
PepsiCo's stock price is quite healthy and the company has shown great results under her leadership.
Obviously, because Mrs. Nooyi is not afraid of taking risky decisions every now and then.
Not unlike Coca-Cola's legendary Cuban CEO back in the 80s, Roberto Goizueta, who screwed up royally with the New Coke launch yet managed to get himself and his employer back on its feet and lead it to years of growth and profitability.
Now let me harken back to the opening question of this column.
Why is the premise of this campaign more flat-footed than the vast majority of content coming out of Hollywood, the music industry or Madison Avenue?
To wit:
                     -There are thousands of women on this lost island, but only a Caucasian bottle blonde can pull the heartstrings of the big ape.
                     -Looky here. It's Pablo Picasso, Salvador Dali, Albert Einstein, the Dalai Lama, Jim Henson et al. Buy this computer.
                     -Only a bunch of Caucasian peasants with colorful sabers and posh British accents can save the universe from evil. Let's add some cuddly creatures to the script so we can sell stuffed dolls at theme parks.
                     -The locals are clueless and unable to organize a viable resistance (Arabs, Africans, Chinese, Salvadorans, Eastern European Jews, take your pick). Only a white Anglo Saxon dude can save them from oppression and from themselves.
                     -If you are successful reggaetton or hip hop artist, you must be a potty-mouthed misogynist, barg about your past life as a gangster or drug dealer, inhabit a mansion surrounded by scantily clad women and burn your dubiously earned income on tacky luxury goods.
                     -If you love your family, buy this canned soup.
                     -If you are a real man, buy this car.
                     -These overpriced shoes will give you the mettle to be a better athlete and a better person.
                     -This novelty beverage gives you wings. And palpitations. And insomnia. And heartburn.
                     -ORANGE JUICE. Contains 6% orange juice. From concentrate.
                     -Polar bears and their cubs love carbonated sugary water.
* http://www.dailymail.co.uk/tvshowbiz/article-2330012/How-Iron-Man-star-R...