At its quarterly board meeting in Washington, D.C., AHAA: The Voice of Hispanic Marketing announced Linda Lane Gonzalez, president of viva partnership, as its new Board Chair. She succeeds Aldo Quevedo, who has completed his term. In addition, AHAA announced that Maria Lopez-Knowles, CMO at Entravision, Isaac Mizrahi, SVP/Managing Director at Alma, and Isabella Sanchez, VP of Media Integration at Zubi Advertising have joined the Board of Directors each for a two-year term.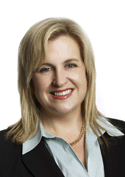 Gonzalez will lead the Board of Directors to deliver on the organization's strategic plan that increases AHAA's advocacy and thought leadership to underscore the pivotal role of Hispanic agencies in today's marketplace. During her prior years on the Board, Gonzalez has chaired the conference committee for the past three years and has helped elevate the AHAA Annual Conference to become the most talked about and premier multicultural conference in the U.S.
Since founding viva in 1997, Gonzalez has provided the overall vision, direction and creative inspiration for a wide range of clients, including Sandoz Novartis, Tire Kingdom, NTB, Direct General, mike's hard lemonade, Verizon, Burlington Coat Factory, BJ's Wholesale Clubs, Pollo Tropical, and Presidente Beer to name a few. She has been named one of the Top 50 Women-Led Businesses in Florida twice by The Commonwealth Institute.

Entravision's Chief Marketing Officer Maria Lopez-Knowles is an accomplished industry leader, having received an AdColor Innovator Award for her groundbreaking multicultural segmentation work with U.S. born Latinos. Prior to Entravision, she served at Pulpo Media as Chief Marketing Officer, GlobalHue Latino as President, and founded MRM Worldwide's (McCann Worldgroup) practice targeting the über-acculturated Hispanic both online and above-the-line, with a keen focus on brand influencers. Lopez-Knowles has worked on accounts such as Microsoft, Visa, HR Block, Verizon, MasterCard, Subway, General Electric, Diageo, and Avery Dennison (Office Products).

Isaac Mizrahi is a marketing master and economist who has spent more than 20 years honing his award-winning skills on behalf of international brands such as Coca-Cola, Bellsouth International, Sprint-Nextel and British American Tobacco in Latin America and the U.S. He was recognized as U.S. Hispanic Marketer of the Year in 2006 by Ad Week's "Marketing y Medios" for his work for Sprint-Nextel. Since 2009, Mizrahi has held the position of SVP/Managing Director at Alma leading the agency's business and operations.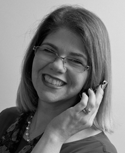 As Zubi Advertising's Vice President of Media Integration, Isabella Sanchez oversees all integrated media for American Airlines, Dunkin' Donuts, Ford Motor Company, Ford California Dealer Associations, JP Morgan Chase, and Lincoln Motor Company. With a career spanning more than 20 years, she has held leadership positions at Tapestry, a division of Starcom MediaVest Group, and The Bravo Group, a division of WPP. In 2003, Sanchez was honored by AHAA and HispanicAd.com as the "Media Planning Executive of the Year."
For more information, please visit http://ahaa.org and follow AHAA on Facebook and Twitter at @ahaa.
About AHAA: Founded in 1996, AHAA: The Voice of Hispanic Marketing is the national trade organization of all marketing, communications and media firms with trusted Hispanic expertise.