Pasiones has acquired the exclusive rights for the U.S. and Latin American premiere of the hit Korean series De Nuevo un Final Feliz ("One More Happy Ending"). The romantic comedy will make its Latin American debut on Monday, July 17 (times vary by country), and will premiere in the U.S. on Tuesday, July 18, at 5pmET/2pm PT.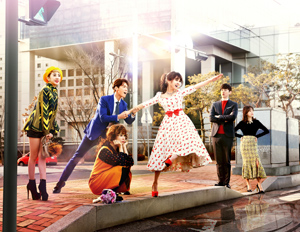 Made up of a series of romantic entanglements, De Nuevo un Final Feliz is about a pair of former bandmates of a once-popular K-pop group, Han Mi Mo and Baek Da Jung, who now work for a marriage consulting agency that gives divorcees a second chance at finding love. While Da Jung's marriage is on the rocks, Mi Mo couldn't be happier with her fiancé until she is dumped for a model. Heartbroken, she has a wild night and wakes up the next morning married to a complete stranger. Having been divorced once before, she refuses to divorce again in this hilarious, heart-warming romantic comedy.
"Korean series are one of the most popular genres among telenovela-watchers and we are thrilled to bring our viewers the exclusive U.S. and Latin American premiere of De Nuevo un Final Feliz," said Francisco Gimenez, General Manager of Cable Networks for Hemisphere Media Group, Inc., Pasiones' parent company.